THE VOLVO XC90 LUXURY SUV HAS BEEN NAMED A CAR OF THE DECADE by experts at Autotrader, the most recognized third-party car listings brand. It is the only luxury SUV to make the independently chosen list. The XC90 that debuted in the 2015 model year is the perfect example of a modern vehicle primed for the future. It has a range of turbocharged, supercharged and electrified four-cylinder engines and offers good efficiency, a modern, minimalist interior, loads of connectivity and safety features, and unique Scandinavian elements like an available wool-blend interior.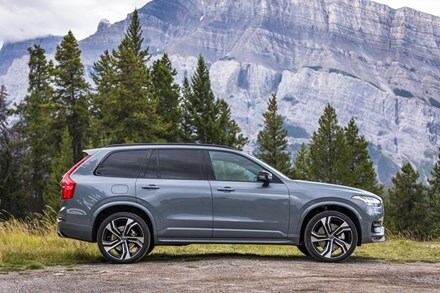 VOLVO CAR USA Product Focus Fact #114
The XC40 Customer
The 2019 XC40 has been very successful in its first year; appealing mostly to post-family buyers with a median age of 54 compared to a segment average of 51 years. While about one-fifth of customers are Millenials, in over 80% of cases there are no children in the household (anymore). Given the highest share of college grads in the segment (88%) it is no surprise to see a relatively high household income of $161K, which is second only to the BMW X2.
More importantly though, the XC40 is attracting more new customers to the brand than any other model in the portfolio - 76% of buyers are first-time Volvo owners. Attracted by the many safety features, they also appreciate the thoughtful engineering and technical innovations the XC40 has to offer. And it's not just mover-uppers like Mazda CX-5 drivers as we see an influx from many luxury makes & models (e.g. Acura RDX, Audi Q5, LR Range Rover, Lexus NX & BMW X1 just to name a few).
Of course, conquesting is only the first step; meeting and exceeding customer expectations the second! Make sure perspective buyers and new owners are aware and understand the plethora of features that make the XC40 the success that it is!
VOLVO CAR USA Product Focus Fact #111
Keyless Entry Features
How many times have you stepped out of the vehicle, only to realize that you've left the windows open? If your Volvo is equipped with the Keyless Entry option you can simple close all four windows by pressing the lock indentation on the door handle for a couple of seconds.  Any window that was opened will close saving you time while making life less complicated. This overlooked feature is great to highlight during vehicle delivery!